Our Firm
Reimagining the Client Experience
The SlateStone Advantage


Our approach is to focus on your success
The cornerstone of sound financial advice begins with a broad understanding of your objectives. Our clients are wealthy individuals and families who want to partner with an independent advisor who takes the time to truly understand their goals and aspirations.
That's why we start by learning about what is most important to you, your needs and investment objectives. Then, we put these insights into action by crafting an actionable wealth plan and customized investment solutions designed to keep you on a path of success.
We measure success by the peace of mind our clients achieve in the process. The key for achieving it is straightforward – focus on our client's agenda, not anyone else's. This, is what sets us apart.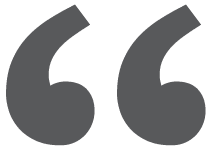 Our partnership with you is comprehensive; we offer creative solutions based upon thorough understanding, detailed analysis and consistent follow through.
Sherri Daniels
Chief Executive Officer, Managing Partner
Partnering for Your Success
When we partner with you, we do so with a long-term perspective. We strive to earn your trust and confidence and exceed your expectations and those of your spouse, children and grandchildren. In this way, we can help ensure you accomplish your life goals and that your legacy can carry on for generations to come.
Sharon "Sherri" Daniels


Chief Executive Officer, Managing Partner
Sherri is the Co-Founder, Chief Executive Officer and Managing Partner of SlateStone Wealth. She also serves as a member of its Executive Committee and Investment Policy Committee. Sherri has extensive leadership experience with over 30 years in the financial services industry.
Prior to co-founding SlateStone Wealth, she served as Chief Operating Officer at Boston Private Wealth Management which acquired Banyan Partners LLC in late 2014, forming a multi-billion dollar wealth management entity with nationwide reach. From 2011 – 2014 she was instrumental in the growth of Banyan Partners, as Chief Operating Officer and Partner helping drive significant growth in assets under management and building a national brand recognition. She was responsible for partner integration and strategic initiatives as well as oversight of operations, client engagement, marketing and compliance.
Prior to Banyan Partners, Sherri served as President of Weiss Capital Management, a Florida-based independent investment adviser, before it was acquired by Banyan in January 2011. Over the period of 1990 – 2011, she also served as President of Weiss Capital Securities, a FINRA registered broker-dealer and The Weiss Funds, an investment company, as well as holding various roles with increasing responsibility, including Executive Vice President of The Weiss Group. Sherri received her BA from Southwest Texas State University (currently Texas State University). She lives with her husband, daughter, and son plus their golden retriever, Sailor, and her rescue, a miniature pinscher named Kai. She enjoys long walks with her dogs, reading, cruising to the Bahamas and travel, plus gourmet cooking and entertaining her family and friends. She has served as Chairperson on various charities, also serving on many committees over the years, including Easter Seals and various animal rescues.
Patrick E. Tylander


President, Chief Financial Officer, Managing Partner
Patrick E. Tylander is the Co-Founder, President & Chief Financial Officer, Managing Partner. He is responsible for leading all facets of the company's financial management and technical operations. As a member of the Executive Committee, Patrick is instrumental in setting corporate policy and executing strategic business initiatives, as well as managing the technology platform to drive enterprise innovation, efficiency and scalability. In addition, he leads the company's strategic M&A efforts of various advisor teams and independent RIAs. Patrick has 15 years of corporate finance and business management leadership and has honed his vast entrepreneurial skill set over the years. His experience in banking and investment advisory services has served to deliver significant growth and success over the years at the firms he's been instrumental in growing.
Prior to co-founding SlateStone Wealth with Mrs. Daniels, Patrick was Chief Financial Officer of Boston Private Wealth Management following the acquisition of Banyan Partners, LLC in October 2014. While at Banyan Partners, as Chief Financial Officer, he was instrumental in the firm's strategic growth specializing in new partner development and integration, legal engagement, and financial and technical operations. During his tenure, Banyan acquired seven independent investment advisory firms between 2008 – 2014, growing from $30 million in assets to $4.5 billion before it's transaction with Boston Private Financial Holdings. Patrick is a graduate of the University of Florida with a degree in Business Administration and Finance. Patrick is a fourth generation native Floridian and lives with his wife and two sons in Jupiter FL. He enjoys taking frequent trips to the Bahamas, spending time with his family and friends, and enjoying every aspect of what South Florida represents.
T. Matt Brann, CFA®


Chief Strategic Officer, Partner
Matt Brann is the Chief Strategic Officer and Partner with SlateStone Wealth. As a member of the firm's senior leadership team, his responsibilities are to develop, communicate, execute and sustain corporate strategic initiatives. Prior to SlateStone Wealth, Matt was the Executive Managing Director, Business Development of Boston Private Wealth, LLC, where he was responsible for strategic growth and business development initiatives. In 2014, Boston Private acquired Banyan Partners, LLC, a Florida-based registered investment adviser where Mr. Brann led national business development efforts. Prior to Banyan Partners, Matt was Managing Director and National Sales Manager for Shamrock Asset Management based in Dallas, Texas. Matt began his career at Fidelity Investments where he worked in a variety of service, trading and business development leadership roles over a period of 10 years. Matt holds a Masters of Investment Management degree from Boston University and completed his Bachelor's degree at Brigham Young University. He is also a CFA Charter holder and a member of the CFA Society of Dallas.
Matt spends most of his free time chauffeuring his very active family around town. Between his wife and three teenaged children – a daughter and two sons, it seems there is always an activity or event to attend. Additionally, Matt serves as the vice-chairman of the local Boy Scouts of America council, he serves in a variety of volunteer positions at his church and he and his wife volunteer as short term foster parents for high risk infants. Matt is also an amateur woodworker, a two-times ironman triathlete and once rode a bull in a rodeo.
Milagros "Millie" Kleiner


Chief Compliance Officer, Partner
Millie provides a deep wealth of knowledge gained over a 25-year career to her role as Chief Compliance Officer at SlateStone Wealth. Previously, Millie held positions at Banyan Partners where she served as Director of Operations and prior to that Chief Compliance Officer.  Her broad knowledge base of the various facets in the independent advisory services industry plus regulatory oversight and supervision bring enormous value to the firm and its clientele.
Following the acquisition of Banyan Partners by Boston Private Financial Holdings, she oversaw client operations and human resources for the bank's combined $9 billion wealth advisory firm reporting directly to Ms. Daniels. Prior to joining Banyan, Millie was responsible for the business and compliance operations of Oaktree Asset Management, an independent investment advisory firm based in New York which was acquired by Banyan Partners in 2009.
From 1987-1998, she held several management roles at JPMorgan Chase and was part of the Transition Team of the Mergers and Acquisitions Department, overseeing the integration of processes and products at individual branches during the Chase/Chemical merger. Mille holds a Master of Finance degree from St. John's University and completed her Bachelor of Science at Adelphi University. Millie enjoys reading, gardening and time with family. Through her local church, she volunteers at various S. Florida charities.
E. "Alan" Galinsky, ChFC®


Executive Managing Director, Senior Wealth Advisor, Partner
Alan is Executive Managing Director, Senior Wealth Advisor and Partner where he advises high-net worth clientele and executes the firm's life guidance and client engagement strategy. Alan also oversees the operations of SlateStone's two branch offices in Manhasset, New York and Boca Raton, Florida.
Alan has provided investment advisory services since 1989 when he first started his investment planning practice in New York. In 1995, he opened the Boca Raton office and in 1999, co-founded Arch Financial Group, LLC which merged operations with SlateStone Wealth in June 2017.
Alan's expertise in tax-minimization and financial strategies has enabled him to retain a loyal client base consisting primarily of privately held businesses and high net worth individuals. His abilities have earned him many long-term clients as well as the trust of estate planning attorneys and accountants who often refer him to their clients for financial planning and investment management. Alan believes that the primary goal of a financial advisor is to guide clients toward their lifetime and financial goals in a prudent manner.
Alan graduated cum laude from the Bernard Baruch College in New York. He earned his Chartered Financial Consultant designation from the American College. Having achieved some acclaim in his field, Alan also taught the Financial Planning course for his alma mater. Alan is fluent in Portuguese, Spanish, and Hebrew, which has earned him an international clientele.  Alan is married to his college sweetheart and they are parents of three, and grandparents to a playful grandson. He is an extensive traveler having visited more than 20 countries. In addition, his passions are family time and his dogs. Alan has been involved in multiple charitable causes here and abroad.
Robert G. Pavlik, MBA


Chief Investment Strategist, Senior Portfolio Manager, Partner
Robert serves as Chief Investment Strategist, Partner for SlateStone Wealth. He is also a member of the firm's Investment Policy Committee and serves as a Senior Portfolio Manager.
Previously, Robert was the Chief Market Strategist for Boston Private Wealth and Banyan Partners. Prior to that, Robert was Chief Investment Officer at Oaktree Asset Management. Over a career spanning three decades, Robert has held senior positions in the investment services industry including Vice President of Trading for Matrix Capital and Vice President of Laidlaw Asset Management.
Robert is a member of the CFA Institute, the New York and Stamford Societies of Securities Analysts and the Professional Risk Managers Industry Association. He has been a regular guest on CNBC television, Bloomberg and Dow Jones Radio, and he has been regularly quoted in The Wall Street Journal and other leading financial publications.
Robert earned an MBA from University of Bridgeport and a BS in Finance from Central Connecticut State University.
Ronit Rogoszinski, CFP®


Senior Wealth Advisor, Partner
Ronit is a Senior Wealth Advisor and Partners at where she focuses on demystifying investment strategies for individuals, families and business owners.  For over 22 years, Ronit has built a reputation for working with women in transition specializing in guiding widows and widowers, pre-retirees and divorcee's through major life changes. Applying her skills to each client's circumstances enables her to translate recommendations into actionable, prudent strategies that are customized to each clients' unique situation. As a result, Ronit has become a trusted advisor to her clients, developing lifelong friendships while partnering in the management of their financial plans.
Ronit holds a Bachelor of Arts degree in Economics from Queens College and is a CERTIFIED FINANCIAL PLANNER ™ certificant. The combination of formal education with life long experience, has led to a holistic all-encompassing approach for her clients and the creation of the firm's women focused brand, Women in Wealth Solutions. Individuals and families with inheritance, legal settlements or sale of businesses who seek to become educated and confident in working with their financial advisor, look to Ronit for guidance in gaining financial knowledge, budget and cash flow management, portfolio and retirement solutions, as well as working with other outside professionals to best serve the client with guidance towards legal and tax solutions.
Ronit's calm, personal and relaxed nature helps put her clients at ease while remaining focused on the mission at hand, which is to help her clients realize their financial goals.
Ronit is the proud mother of four grown children and the wife of her college crush. She is an avid fitness junky enjoying lifting weights; forever trying to improve her endurance while staying flexible through yoga and boot camp-like workouts. Ronit travels frequently to visit her extended family and friends in Israel as well as squeezing in a stopover at different countries to enjoy the culture and natural beauty of Europe. She is still in touch with her childhood friends from Zimbabwe where she lived for several years and hopes to revisit soon.
Jason Rasmussen, CFP®


Managing Director & Senior Wealth Advisor, Partner
With over 25 years of experience in the financial industry, Jason brings a wealth of client guidance and investment expertise to SlateStone Wealth as Managing Director and Senior Wealth Advisor. Prior to joining SlateStone in 2016, Jason founded Surety Wealth Management and Faculty Advisors in 2015 and served as President and Chief Investment Officer responsible for all investment guidance, portfolio construction and client engagement. His business experience also includes overseeing the advice and guidance provided to over 100 institutional clients at Fidelity Investments as a Regional Vice President of Retirement Consulting.
Jason received his degree in Finance from Utah State University and is also licensed as a CERTIFIED FINANCIAL PLANNER ™ certificant. 
As a father of four, Jason is devoted to his family and his children. He currently volunteers his time as a Scoutmaster with the Boy Scouts of America, while also serving as an assistant coach to his daughter's softball team. In addition, he serves in the Titan Dad program at his youngest daughter's middle school. Most recently, he served as a board member for the Southlake Girls Softball Association, and a booster club member for the track/cross country team and Band at Byron Nelson High School. In his free time, he enjoys cycling, fly fishing, and golfing.
Glenn W. Koehl, CFP®


Senior Wealth Advisor
As Senior Wealth Advisor, Glenn brings more than 25 years of experience in investment management and retirement planning to the firm. Prior to joining SlateStone, he was an investment advisor and consultant with Surety Wealth Management where he was responsible for managing portfolios for high net worth individuals and professionals. Early in his career, he served as a retirement counselor with Fidelity Investments where he assisted clients with portfolio design, wealth management, retirement planning, and income analysis. While at Fidelity, Glenn also led a team of consultants working on investment strategy and design, customer service, and retirement plan design for several large universities.
Glenn has a bachelor's degree in accounting from The University of Texas at Arlington and is a CERTIFIED FINANCIAL PLANNER ™ certificant. In addition, he holds designations as a Chartered Mutual Fund Counselor, Accredited Asset Management Specialist, and Chartered Retirement Planning Consultant.
Glenn enjoys spending time with his three children, serving as the team manager for their youth soccer and basketball teams. He is a PTSA member at their high school and middle school, and a booster club member for the high school band, choir and soccer team. He also currently serves as the treasurer for his neighborhood association.
Michelle Bonney


Controller
Michelle Bonney brings over 20 years of accounting knowledge to the position of Controller for SlateStone Wealth where she establishes, maintains and enforces corporate policies and procedures in close coordination with the CFO and executive leadership.
Her deep knowledge of budgeting, reporting and cash management procedures comes from a background of experience in varied industries. Previous positions in public accounting firms from 1993 through 2010, provided her with additional skills in a variety of sectors including construction, medical and professional services. Beginning with bookkeeping and tax prep, then moving to outsourced services, provided a perfect base of understanding in corporate finance, management and leadership which are invaluable to the firm and its employees.
Prior to joining SlateStone Wealth, Michelle held the position of Controller at Banyan Partners, LLC and continued in that role after the firm's acquisition in 2014 by Boston Private Wealth, LLC. Michelle and is also a member of the Society of Human Resource Management.
Michelle lives with her husband and rescued white boxer, Bella.  She has three grown children that she enjoys visiting often.  Her favorite type of vacation is cruising, and she loves to hike and garden.  Michelle's volunteer efforts include being a leader for Girl Scouts and the Treasurer for PBC Police Athletic League.
Elizabeth Bermudez


Director of Administration and Client Services
Elizabeth has over two decades of experience in the financial industry. Following the merger of Arch Financial Group with SlateStone Wealth, LLC, Elizabeth transitioned into the role of Director of Administration and Client Services. She manages administrative and client services functions to ensure seamless and comprehensive support of all client needs and the effective running of office operations.
Elizabeth's business acumen supports varied business initiatives to deliver excellent outcomes. She works collaboratively with the firm's chief compliance officer and other executives to lead firm-level projects and the adoption of business solutions and technologies. Elizabeth is also a key member of our advisor transition team providing integration support to full operational capabilities across our regional office complex. Over her career, she has held a number of key positions with well-respected financial institutions: Bank of America, Wells Fargo, Mellon Bank, and Fidelity which have served to provide her excellent skills in building and maintaining relationships with our valued clients.
Elizabeth graduated from Bernard Baruch College in New York City, with a BBA in business and a minor in Human Resources. In her leisure time Elizabeth enjoys traveling, learning about, and experiencing different cultures and cuisines.
Nicole G. Carlon


Financial Advisor
Nicole is a Financial Advisor with SlateStone Wealth where her strong communication skills and open and warm demeanor are valuable to our client engagement success. Nicole creates comprehensive wealth-management strategies and guidance plans in addition to serving client needs. She collaborates closely with the firm's executives and Senior Wealth Advisors as well as attorneys and tax professionals to assist individuals, executives and business owners to develop strategies that aim to effectively manage and protect their wealth.
Nicole graduated cum laude with a BBA from Florida Atlantic University, specializing in Finance and Financial Management Services. She is currently studying for the CERTIFIED FINANCIAL PLANNER™ designation. Nicole lives with her husband in Boca Raton, and enjoys taking her dog Gunner to the park. Traveling and spending time with her family and friends are two of Nicole's favorite pastimes, which have helped her develop her proficiency in speaking Portuguese.
Nancy Galinsky


Client Service Specialist
Nancy brings more than 20 years of experience to her position as Client Service Specialist for SlateStone Wealth, following her service at Arch Financial Group. Nancy graduated cum laude from Queens College in New York, with a Bachelor of Arts degree in Economics. She is a native of Brazil and speaks several languages including Portuguese, English, Spanish, Hebrew, Italian and French. Combining her education and administrative experience, Nancy brings highly valued organizational skills to her position and is meticulous in her approach to serving the firm's clients.
Nancy's passions include traveling, going to the beach, and watching foreign movies.  Most importantly, she cherishes time spent with her grandson.
Barbara Kramer


Client Service Specialist
In her position as Client Service Specialist, Barbara combines her educational and administrative background to deliver a high-quality and warm experience to the firm's clients. Barbara's strong organizational skills coupled with her creative approach result in swift and accurate resolutions to even the most complicated administrative issues our clients may face. Barbara joined Arch Financial Group in 2002, easily transitioning to SlateStone Wealth in 2017. She continues to share her knowledge and insights as a valuable resource for both our clients and staff.
Barbara is a self-proclaimed "sports fanatic" and a Philadelphia Eagles super fan. In her spare time, she enjoys co-editing for her neighborhood's monthly magazine and spending time with her beloved cat Sarah.
Dolores Moss


Client Concierge
As Client Concierge, Dolores is the first point of contact for our clients, prospects, and business partners. With over 20 years in client services, marketing and public relations, her strong interpersonal and communication skills are valuable when conveying the firm's attention to its clientele and business partners. Dolores graduated cum laude from Barry University, and speaks Spanish and Portuguese. As an integral member of our client team, Dolores' natural ability to deliver a special touch of warmth in a caring manner, makes all the difference.  
Dolores  enjoys reading, gardening, writing and spending time with her daughters.  She focuses her volunteer efforts on 4Kids, a local mission for "at risk" and foster children.