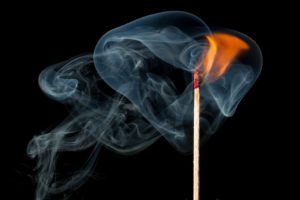 Things you need to know:
A change in tone… from the White House… and the market…
Cases up, Hospitalizations up, Deaths down
New tensions between DC and Beijing – China Consulate setting files on fire
Oil inventory build larger than expected – but not to worry
MSFT, TSLA both report after the bell
Try the Pork Chops
Oh boy… here we go… You can feel the storm building… you can feel the Earth move… and you can feel the undertow of the ocean… stocks struggled yesterday… trying to keep up with the 'joneses' but fell short as the day came to a close… and while the Dow and the S&P ended slightly higher… the Nasdaq fell… as investors are once again begin to consider how far and how fast some of these tech names have moved… beginning to understand that it might be time to 'manage risk'… so, as you might expect – some money comes off the table in names that have significantly outperformed (of which there are a bunch) and that money is re-allocated to other sectors… and that is appropriate risk management.  Remember – long term investing is dynamic….
Continued talk of surging virus cases make the headlines… What is important though is that there is not a proportionate increase in deaths – currently the death rate is 4% which is way down from what was better than 10% only 4 months ago… and that is both worldwide as well as in the US – now 4% may still be too high – but put it in perspective – as the world tackles this pandemic – while hospitalizations are also rising – we are succeeding in recovering… deaths are down from 10% and yes it disproportionately affects the elderly and those with compromised immune systems and so those demographics are being especially careful… but it is NOT causing everyone who gets it to die… not by any stretch and while the surge in cases is frustrating – the country and the world are becoming more aware of what to do  and not to do… in fact – after the close – Trump came out and had a change of heart – and a change of leadership – saying essentially that the has 'seen the light' –
In fact, he said that the coronavirus will probably "get worse before it gets better, and that is something I don't like saying, but that's the way it is, it's what we have."  Oh boy – what an about face that is… Oh, and by the way – wearing a face mask is now considered 'patriotic'.
The Chicago Fed survey was in-line and then there were the earnings reports… Coca-Cola (KO) sales fell 28% yet they beat the estimates – reporting 42 cts/sh vs. 40 cts/sh… but what was key was that they said – 'the worst is over (for them) and the they expect sales to improve across Asia and Europe – Investors rewarded them and took the stock up 2.3% or $1.07/share. In addition – we heard from PM, LMT, PLD, TXN., IBKR  – all who reported 'beats'… remember – estimates have been slashed to the bone – so the bar is low… as 80% of the reports so far are 'better than expected'… (80% is ahead of the average of about 72% for quarterly reports).
By the end of the day – we saw Information Tech (which covers the whole sector) off by 1%, Software and Services off by 1.7%, Hardware and Equipment down 1%, Healthcare down 0.6%, Retailers down 0.8%, Consumer Discretionary down 0.4%, Media/Entertainment lost 0.6%, Communications off by 0.4%, while Financials gained 2%, Industrials gained 1.3%, Energy surged by 6%, Basic Materials up 0.85% and Utilities up 0.5%… so – you can see where the money is going… out of tech and into those sectors that have continued to underperform as investors bet on the future. By the end of the day the Dow added 160 pts or 0.6%, the S&P was up 5 pts or 0.17%, the Russell up 20 pts or 1.3% while the Nasdaq suffered a loss – losing 86 pts or 0.8%.
The administration and the GOP is in talks with the Democrats over the next stimulus idea… a payroll tax cut along with a couple of other ideas… that is expected to cost more than $1 trillion – as lawmakers race to reach an agreement before the those 'enhanced benefits' expire on the 31st… oh, and of course before congress goes on 'summer break on August 7th. Whoa! A summer break? Is that really appropriate considering what is going on here?
A vaccine? Most likely not getting that much before 2021… to be honest, but what we are getting are more treatment options that have clearly helped to slow this down… and the markets are in agreement… because if this virus was continuing to spin out of control – meaning not responding to any treatment nor respond to any of the vaccine efforts being made – then investors would not be taking the market to new highs… The sense is that – we are here, we are dealing with it and while none of us of like it – it is clear that from an investment perspective – it is not going to derail the thesis of a recovery in the economy in 2021…
Overnight – Asian markets moved a bit lower – with the exception of China… Japan -0.6%, Hong Kong -2.25%, ASX -1.32% and China +0.5% – leaving that market up 13% just this month… credit the weaker dollar and continued massive stimulus packages being launched… Look the Dollar Index (DXY) is down 7.5% since March, while the Chinese market is up 37% –  and that is the story across the 'emerging markets world'. Yes – China is an emerging market – and if you look at the Emerging Market ETF – EEM – you will see that that has also benefitted from a weaker dollar as that 'stock' is up 46% since the lows of March… Countries in that index include: China, Russia, Taiwan, South Korea, Brazil, South Africa, Hong Kong, Saudi Arabia and Thailand…
European markets are all weaker across the board… today it is about more virus concerns… the extraordinary stimulus bill played out yesterday and is 'old news' today… reaction to Donny's epiphany causing some investors to take money off the table – more just a reaction than anything definitive… There was no major eco data today – so once again – how can we interpret the virus news to dictate the action? FTSE -1.1%, CAC 40 – 1.2%, DAX -0.46%, EUROSTOXX -1%, SPAIN -1.5% and ITALY – 0.9%.
US futures are mixed… not big, but enough to suggest that there needs to be some consolidation – especially after Donny's recognition of how the virus is expected to progress. Dow down 100 pts, the S&P off 9 pts, the Nasdaq is up 30 pts (after having been under pressure for a couple of days) and the Russell is giving back 6 pts. In addition to the obvious news – there are new rising tensions between the US and China… Apparently – we have ordered the closure of the Chinese consulate in Houston, Texas… the details still not clear, but there was a fire on the rooftop of the consulate building – and firefighters were told to stay away… hmmm… what could they have been burning up there? Burning does suggest something different than shredding… something more sinister… Look – there is a lot going on – China has pushed the envelope a bit too far… Trade, the Pandemic, Hong Kong, and human rights abuses in the province of Xinjian… on top of stealing of trade secrets and the collection of US data via TicTok!
Eco data today includes Existing Home Sales – exp of +21.4% m/m… Mortgage Apps were up 4%. Earnings include: MSFT, TSLA, TMO, KEY, BKR, HCA, NDAQ etc… Tech earnings begin next week… do not be surprised to see money come off the table as those earnings come out… because the action going into earnings has been very aggressive.
This morning oil is trading down 67 cts… at $41.25. Today – the concerns over increasing inventory builds – suggesting decreasing demand. The API (American Petroleum Inst) reporting that inventories rose by 7.5 million barrels vs. the expected decrease of 2.1 million barrels. It's exhausting… some analysts now using words like 'glut fears'… come on… Didn't this guy read the Goldman comments… they are saying it's all good and that oil will be trading at $50 by year end… We remain in the middle of the $35/$45 range and I don't' expect it to break out until there is more clarity on the election, the re-opening, the virus and the vaccine.
The SPX closed at 3257 and is now up 0.82% on the year… After the attempt to fill the gap it created back in February – it looks like it is taking a breather… We did trade as high as 3277 yesterday – so we did make some progress filling that gap… a pullback like today – is not unexpected… sit tight – The sense is it wants to challenge and test the February highs of 3380!
Take good care
Kenneth Polcari
Chief Market Strategist, Consultant
kpolcari@slatestone.com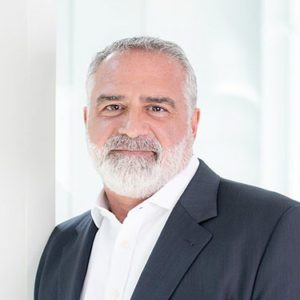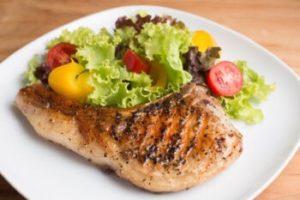 Pork Chops 'Benevento Style'
So Benevento is a city in the region of Campania in the South Eastern region of Italy. Benevento is 50 km northeast of Naples. and sits atop a hill with a beautiful view of the valley below and is at the cross section of the Sabato and Calore Irpino rivers. It borders Molise and Puglia and is fairly mountainous, providing some unbelievable photo opportunities. It is also a region of that country where so many Italian Americans can trace their heritage – It is off the beaten path but well worth the visit if you happen to be in the area.
Fennel is the key ingredient in this dish and it grows like wildfire in Campania and so you will find so many of their cooking to reflect that.
For this you will need:
1 in thick pork chops, s&p, flour, olive oil, fennel seeds (about 1 tblsp), garlic, dry white wine, water and a beef bouillon cube.
Preheat the oven to 300 degrees.
Season the chops with s&p and then dredge in flour.
Now in a large sauté pan and one that can go in the oven – heat up the olive oil – when hot – add the chops browning on both side – maybe like 1 min per side. Next – remove the pan from the heat and sprinkle the fennel seeds on one side of each chop then turn and repeat. – now place the chops and the pan in the oven for about 12-15 mins.
When done – remove the pan from the oven and place the chops on a large serving platter. Cover with foil to keep warm.
Now place the sauté pan back on the stove over med heat – add 2 crushed garlic cloves and cook until just brown.  Now add in 1/2 cup of the white wine and 1/2 cup of water- being sure to deglaze the pan and scrape up any of the browned bits on the bottom. Now crumble the bouillon cube into the pan and stir – until the sauce has reduced by 1/2.  Remove the garlic and spoon the sauce over the chops and serve immediately.
Enjoy this with a large cold mixed green salad with red onion, tomatoes. Dress with s&p, oregano, fresh lemon juice and olive oil. Toss and serve.
Buon Appetito.