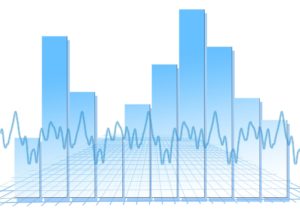 Things you need to know:
Markets in rally mode around the world
Oil continuing to surge as central banks continue to stimulate the global economy
The UK braces for coronavirus as NYC and CA impose "shelter in place" strategies.
Try the Veal Cacciatore
KENNY POLCARI, Editor
Chief Market Strategist, and Consultant
Circuit breaker limits today
Level 1 – S&P must fall 7% – 168.65 pts
Level 2 – S&P must fall 13% – 313.22 pts
Level 3 – S&P must fall 20% –481.87 pts.
So the selling finally subsided a bit – it felt as if it was seller's exhaustion – a condition when the security does not have the support of sellers any longer. (Thus exhausted). When this happens, we can expect a trend reversal. Now this reversal may be short lived or it may signal the bottom of that trend – but either way when this happens – it does suggest a reversal. So stocks jumped (after being lower by 700 pts) as more central bank action from all corners of the world contributed to the feel good mood. As the final bell rang – the Dow added 188 pts, the S&P was up 11 pts, the Nasdaq gained 160 pts and the Russell surged by 67 pts.
Oil – which has been absolutely decimated since the start of the year (down 67%), rebounded sharply gaining 25% in what its biggest one-day move ever on record. News that the US was buying 30 million barrels for the SPR (Strategic Petroleum Reserve) lighting that fuse. In addition, hopes that the US would intervene in the current Saudi/Russia fight also added to the excitement. Recall that the Saudis and Russia got locked into a fight over trying to agree on production limits to support oil in the $50 range. But, when the Russians said NO – the Saudis said: "Ok, watch this" – and they ramped up their own production and slashed prices in a move to punish the Russian response. Because the Russians (and Americans) need oil to be north of $40/barrel. So with oil at $20 barrel, the Russians and the Americans begin to choke – capisce?
Economic data yesterday – beginning to reveal the toll that coronavirus is taking on the US economy. Initial Jobless claims of 281k was 60k more than the expectation and with the virus just beginning to hit the shores of the US – expectations are for substantial increases in the weeks ahead. In fact, our friends at GS suggest that next week we could see up Initial jobless claims jump to over 2 million. Never mind the massive disruptions expected in all other parts of the economy.
Stocks in Asia and Europe are all up as investors respond to the massive stimulus being applied by every central bank around the world. Europe continues to be epicenter but we can see that it is beginning to move into the UK – efforts to slow the spread there are in high gear as well. European markets are currently up better than 5% across the board.
US futures are surging. The Dow +600 pts, the S&P up 65 pts the Nasdaq ahead by 270 pts and the Russell adding 31 pts. News that CA (the whole state) has now issued a "stay at home" order is helping to send markets a message that they are serious about stopping the spread. Cities like NY – have also imposed "shelter at home" policies that will hopefully slow the spread of the virus. But the cases continue to double from one day to the next here in the US and in NY. And here is what we need to understand, because the headlines can create the confusion. We are expecting a rise in diagnosed cases – so this is not new. Currently there are 11k cases in NY, and expect that to go to 20k and 50k and maybe even 100k. But that is because we are diagnosing them, not because the virus is exploding – these people already have it. So the tests are now just confirming it. Remember – last week GS said that they expect half of the country to be infected – that's 150 million people. That's a bit much by my count but it is their assumption. Remember that 80% of the cases remain mild – and 96% of the cases show full recovery. The demographic most affected remain the elderly, and those with compromised immune systems.
Markets continue to be volatile as they thrash around looking for support and stability. Today is also quadruple witching – an event that happens four times a year – when four sets of options expire. It is usually a volatile event – and today's could be even more volatile just because of the devastation that has taken place. Expect volumes to explode higher as these options expire.
Take good care.
Kenneth Polcari
Chief Market Strategist, Consultant
kpolcari@slatestone.com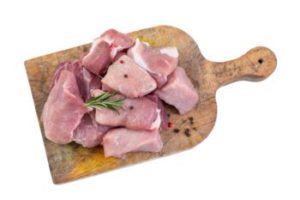 Veal Cacciatore
Veal Cacciatore – literally means Veal prepared hunter style (cacciatore). In Italian – the cacciatore is the hunter and the hunter prepared his meals with braised chicken or rabbit (I do not do rabbit so we use veal), garlic, tomatoes, onions, bell peppers, mushrooms, peas seasoned with oregano, basil, wine and S&P. You brown the veal and then cook it in the sauce and serve it over fusilli. If you make it on a Sunday and let it sit overnight – it is always better the next day…
***you want veal top round cut into 1 inch cubes…
Start by sautéing crushed garlic in olive oil… add the seasoned veal pieces (s&p) –  Just brown the veal – no need to cook all the way through as it will cook in the sauce. Once you have browned the meat -remove and place on a platter. Next add sliced onions, and bell peppers – use 2 large onions and 1 green and 1 red bell pepper – if you like the orange/yellow ones then feel free to use that also. Sauté the onion and peppers and until soft – about 10 mins. Season with s&p.
Remove from the pot – now add two cans of kitchen ready crushed tomatoes – not puree – just crushed tomatoes. Then add one can of water (and 1 cup of red wine – optional). Season with s&p, oregano, and fresh basil… bring to a boil and then turn heat down to simmer. Add back the veal, onions & peppers.  Now (optional) add one can of sliced mushrooms (draining the water first) and one bag of frozen peas.  Let simmer for 45 mins – stirring occasionally. At this point it is done – but like I said – the longer it simmers the better it is and if you let it cool and refrigerate until the next day – it is like you died and went to heaven.
When ready – bring a pot of salted water to a rolling boil and add the Fusilli (curly spaghetti). Cook for 8-10 mins or until aldente. Drain – reserving a mugful of pasta water – and return to pot adding back about 1/4 of a cup of the pasta water to moisten… let it sit for a min and absorb the water… now add 3 or 4 ladles of sauce and toss. Add two handfuls of grated cheese – Locatelli Romano works great – toss again and serve. You can serve with the veal or you can serve the veal on a separate platter in the center of the table. This meal works well with a nice Chianti – remember this is a meal prepared by the hunter – he is a simple man so the wine should reflect his simplicity.
Does it get any better?
Buon Appetito.